Hello sirs! i've been skulking the forum for quite a while now, helping out when I can and acquiring information.
You guys really are good with providing the latter and for a few months i've been transforming my car into an s3.
Basically it all started when I was ready to sell my Polo. I fell in love with a black mk1 golf gti but that fell through. I wanted to remain with German engineering and I always loved the bold, muscular S3. But it was too expensive in every way. So I bought an 03' 8p A3 sport and decided to make it look as good as possible, Which IMO means 2009 facelift S3.
As MattAndrew and his
thread
taught me, this is a very expensive can of worms. So the next best thing was 2007 parts mixed with 2009 parts to make an 07' s3 facelift?? It was a go, but no s3 badges so that the car wasn't a total lie. At that moment hell itself attempted to stop my plans.
We got pretty screwed around my a garage called Compass in Tunbridge Wells, who took our money and a month later we got our car, minus warranty. I got a speeding ticket in another car and had to wait almost 2 months before the audi went into the garage.
Finally we found a garage that could help us out: Maldon Car Body in Maldon, Essex. I highly recommend them if you live on the planet let alone nearby, they even have a courtesy car service.
First things first the body panels are removed to be painted.
It seemed sinful to tear apart a car like this. I didn't want to believe it was mine at this stage! The garage sourced the body parts through an Audi parts dealer they use themselves. We haggled Audi's discounts for everything it was worth!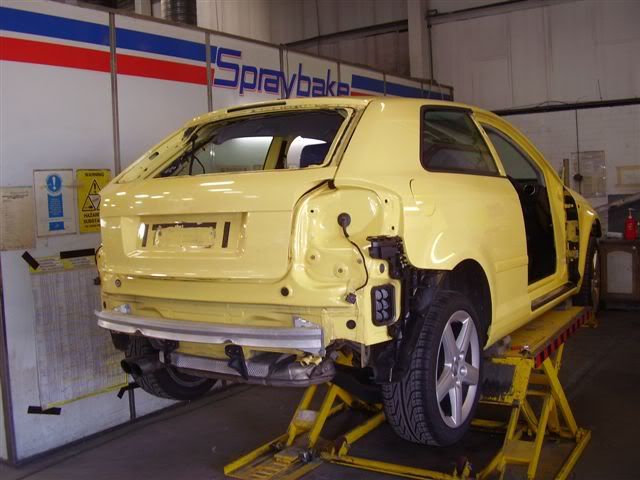 A retrofit of the body parts followed a massive delivery of boxes into the garage. Here the 2009 facelift bumper seems to be fitting snug.
I walked the garage through the front bumper conversion. We decided to trim the impact bar instead of swapping it to keep costs down.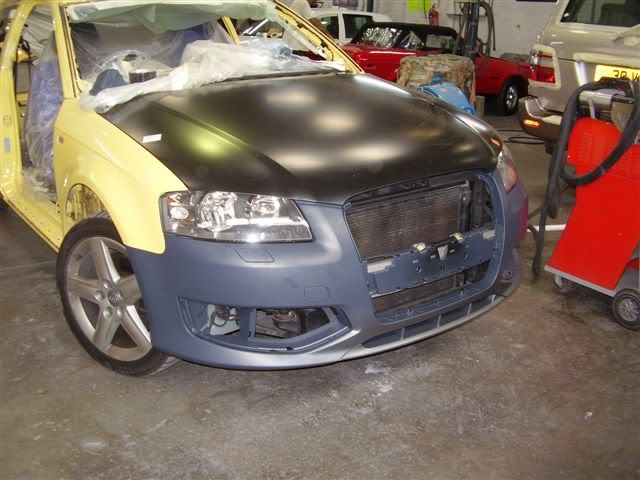 Next the new body parts were sprayed. Seeing as so many body parts would have to be re-sprayed, I figured the whole car should be re-sprayed also. I wasn't really feeling the yellow you see. The colour below is called "Suzuka Grey Pearl Effect" and has grown to worrying levels on me.
The imperfections in the bodywork were smoothed and the body was sanded ready for priming...
Some goodies arrived! These are 18" replica 09' s5 alloys. I would of got real ones, but these were £330 for 4 and the OEM's are £300 each!
Ebay shop
.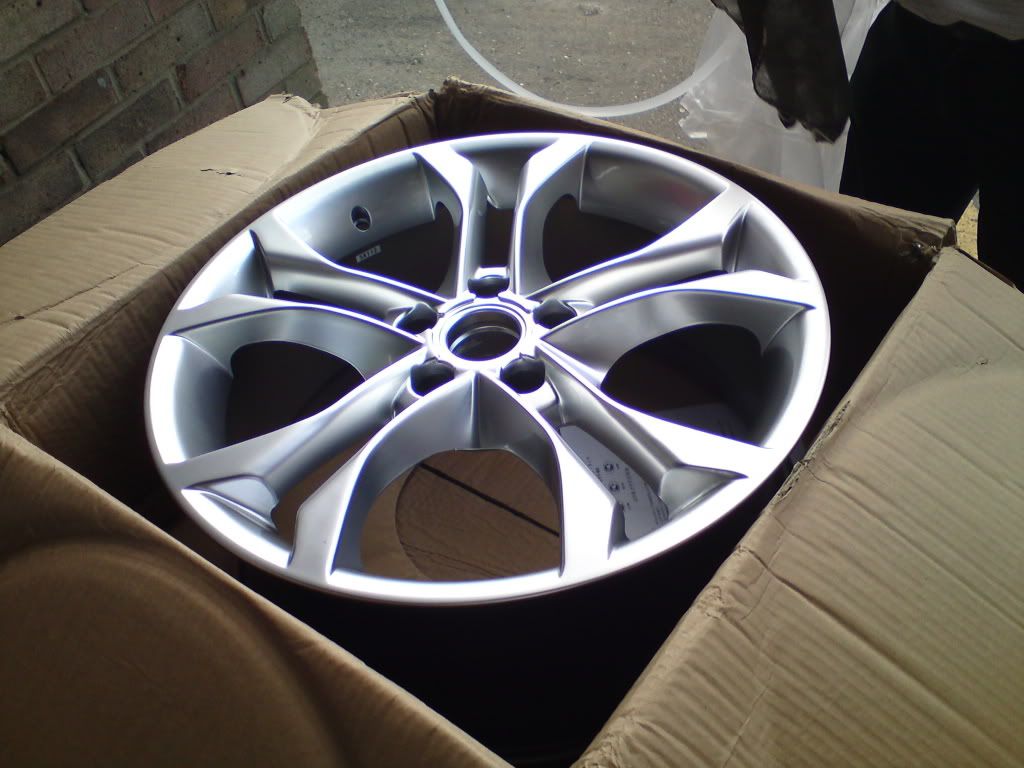 The jury is still out on whether these will look good. I got them because i really wanted a 2009 transformation and they look very much like the 2010 anyway.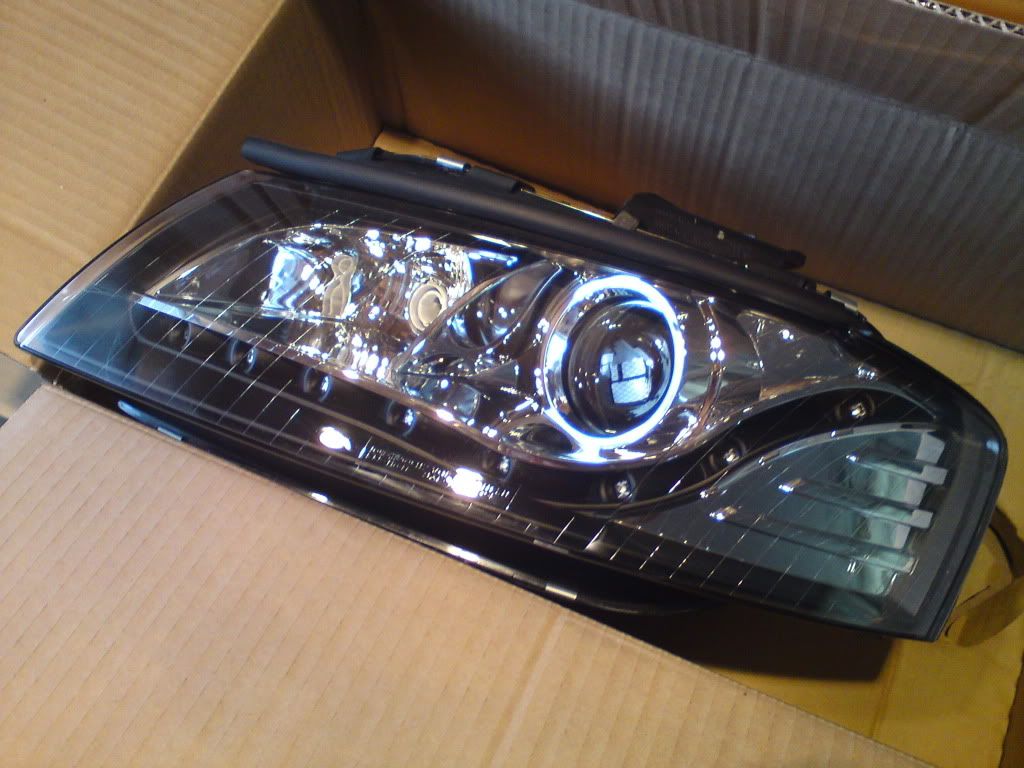 The S3 badge has got to go.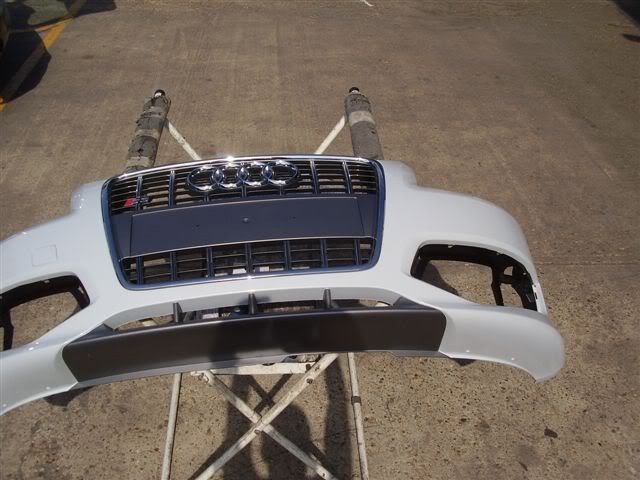 The colour here is unfinshed and still needs polishing. But for some reason 'Suzuka Grey pearl effect' is coming out either ibis white or bluey grey in these pictures. I know its a combination of all those colours, but I really have to wait till the car is done to truly appreciate the colour.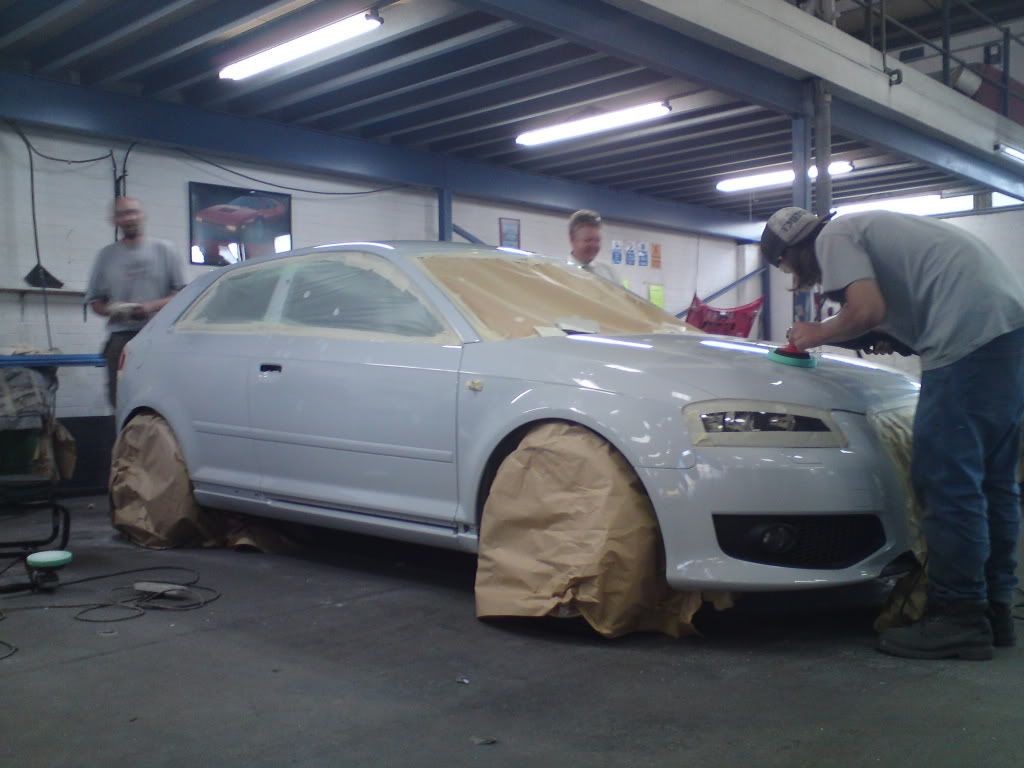 S3 skirts still not attached yet. New mounts needed to be drilled to attach them.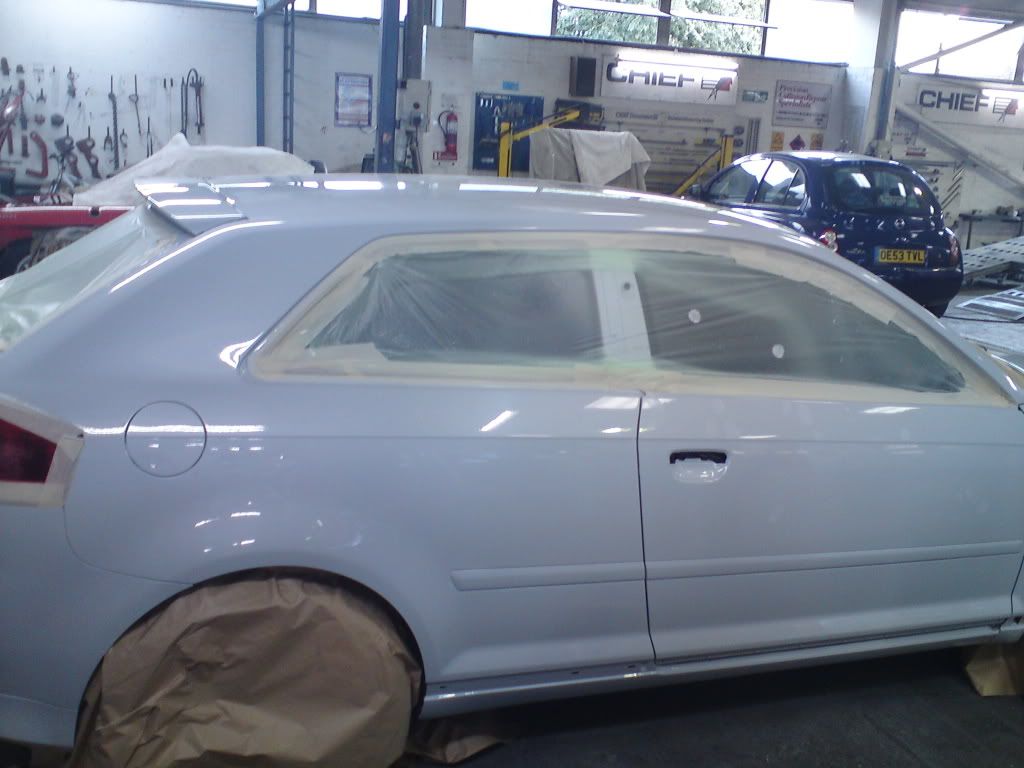 Again this is looking pretty Ibis White. Nevertheless, this picture was taken a week and a half from the start of the work and I was very excited to say the least!
The rear bumper is minus a diffuser. With the 2009 s3 the rear diffuser is seperate to the valence, so that is yet to arrive.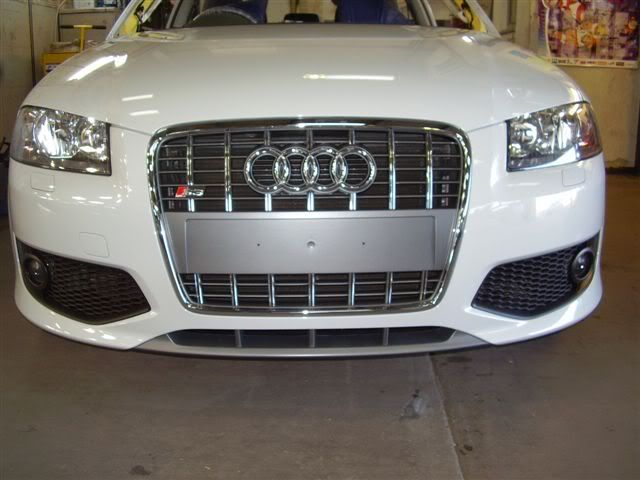 I bought chrome mirror covers like an idiot when the s3 mirrors are brushed aluminum! So those are going back to Germany. Meanwhile, the mirrors you see below were actually the OEM's sprayed with special paint. They are not too far off imo, they may just need a little 'de-matting'.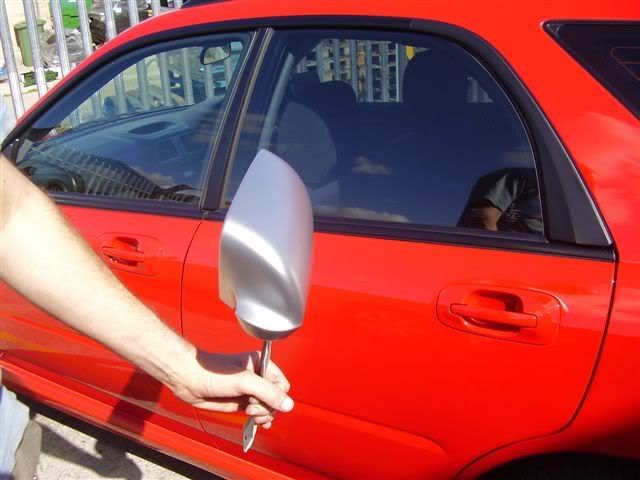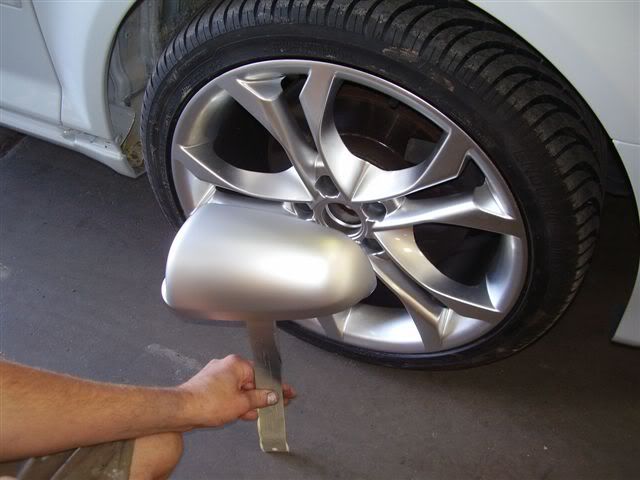 Thanks for your patience if you read all that. The car should be done in a week so i'll keep updating the thread.
I don't know how to remove the s3 badge as it leaves a huge gap so any ideas are welcome!
Only mods left are chrome tailpipe covers, 2009 led rear lights, a 30mm drop and rns-e. Oh, and if anyone is willing to help out a man in dia need of vag-com when the time comes!
-Rich
Last edited: