It seems that i have started a bit of a collection of 19's and now have 3 sets. Most recent acquisition was a set of newly refurbished genuine Audi speedline splits which had been done in black. As i already have a set of black wheels i thought i would have a go at some wheel repainting! I know the result is a bit marmite, but it's hardly cost me anything and i think i have now perfected my spraying technique and i like the results.
So the story.........
Which to choose:
Then to split them down which caused me great pain as i forgot i had the M8 spline drive set in the tool box but took me 24 hours to suss this out.....
Bit of 120 grit to get rid of the laquer and there's no turning back......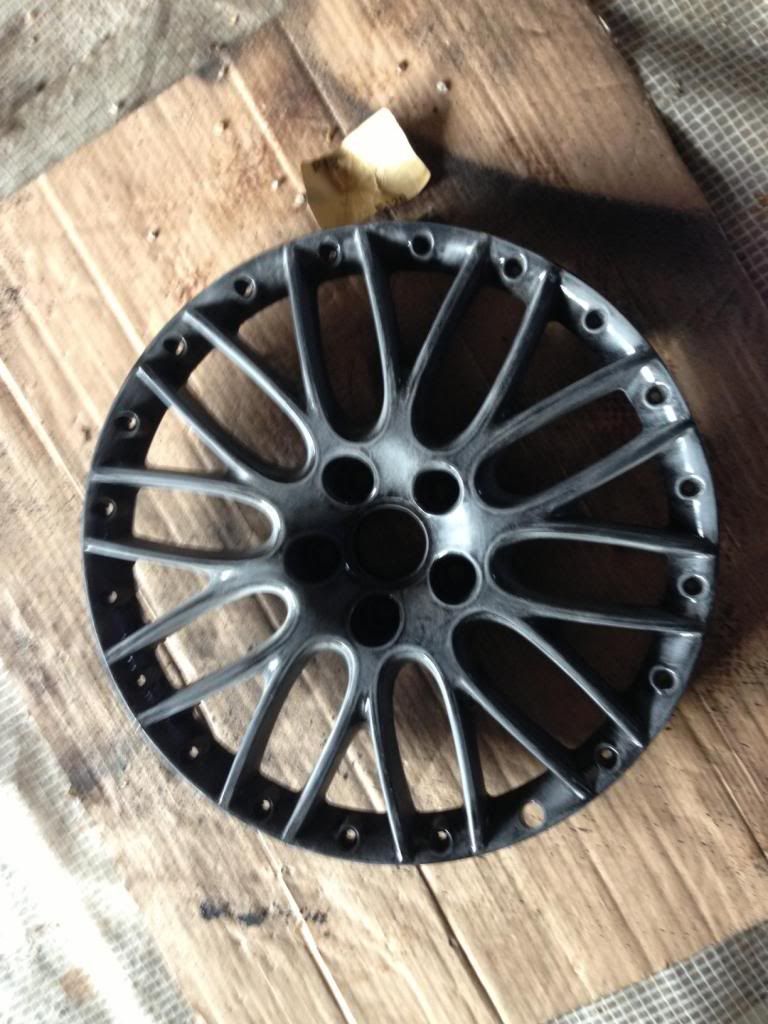 First coat of primer and its all looking ok.....
Two coats of primer and i can't wait to see what it looks like: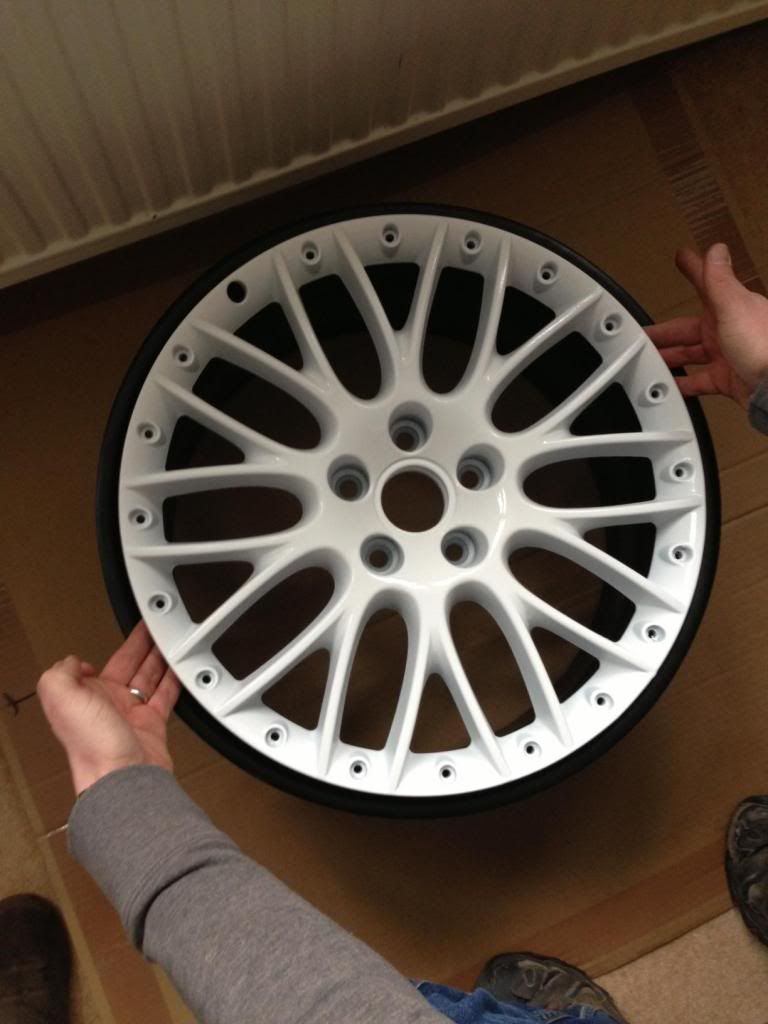 3 coats of gloss white and when its dry, i can set it in situ:
Next to see if i like it enough to start the other 3 wheels: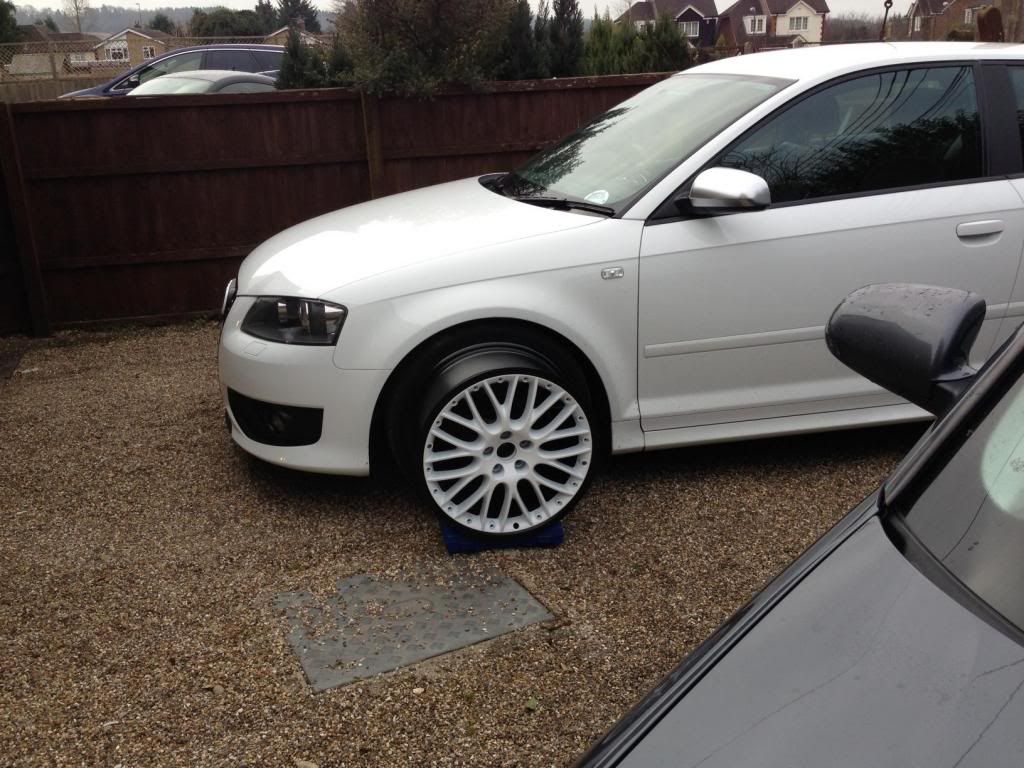 Yep!
Centre caps all done, bolts painted black, and Audi logo's painted black. First rim back together: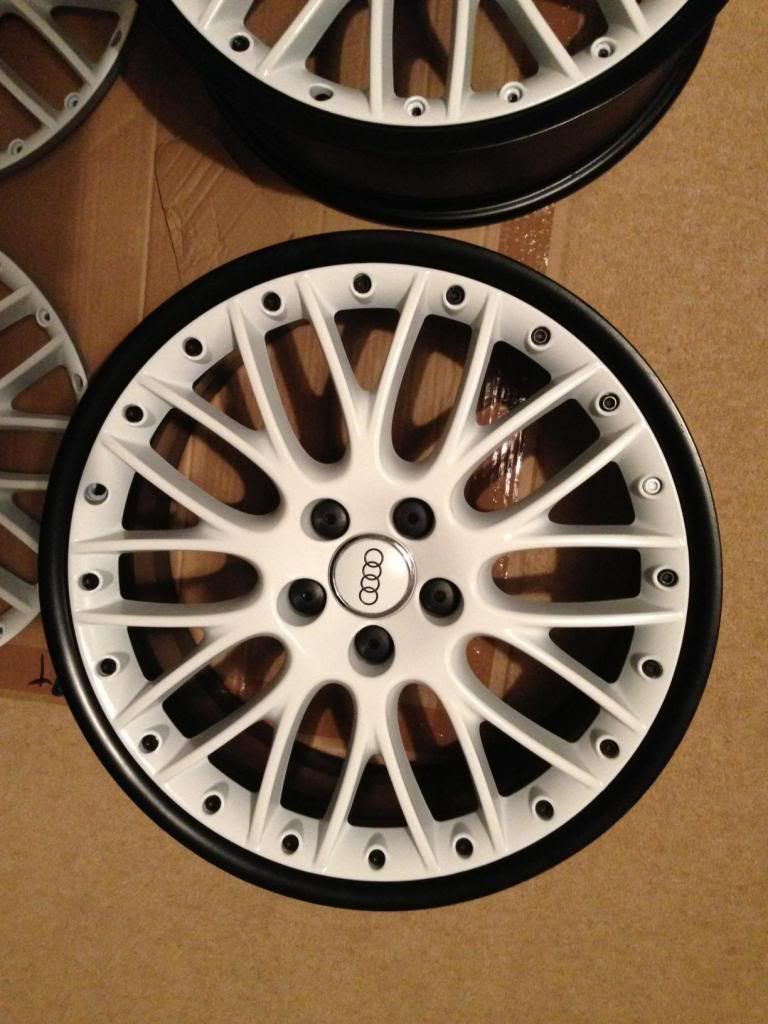 All done - 2 coats of primer, 3 white, and 3 laquer.....
Now going to leave them for a week for the laquer to go off!
Not 100% perfect but i did it all myself with a rattle can in the garage so wasnt expecting it to be immaculate, but all in all, I am very pleased!