Kowalski Details
VCDS Map User
Hi Guys/Gals
Thought I'd do a write up on a few mods I've done of late, rather than 4/5 threads
. First of all, I would just like to say, being the well known wheel whore I am
, I'm still rocking the helios
There are not many rims that come close for me, they just look immense on the ride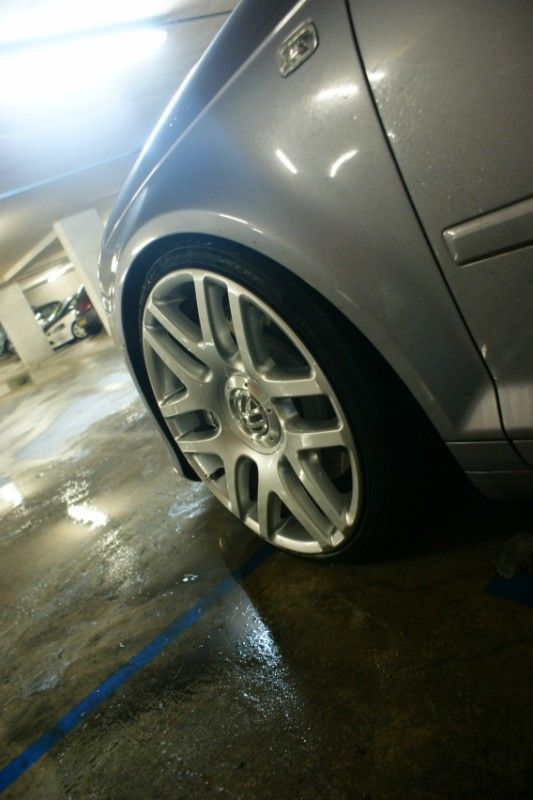 Brakes
One of the big mods, I've had done recently are the R8 front brakes and S3 rears. There are only 5 of these R8 kits being made, and I have the first set in the UK
The kit uses the R8 rear 4 pot Brembo caliper, a merc 350x32mm disc (not sure which one
), Pagid DB9 pads (actually fitting a DB9), and braided lines. The stopping power is absolutley superb, the pedal is perfect, nice and progressive as opposed to touching it and flying through the windscreen
. But when you stomp on them, they do the job perfectly. They are a perfect match for the power I have on my car. Its a shame the spokes of the Helios are quite chunky as it hides most of the brakes, but you get the idea
Some pics: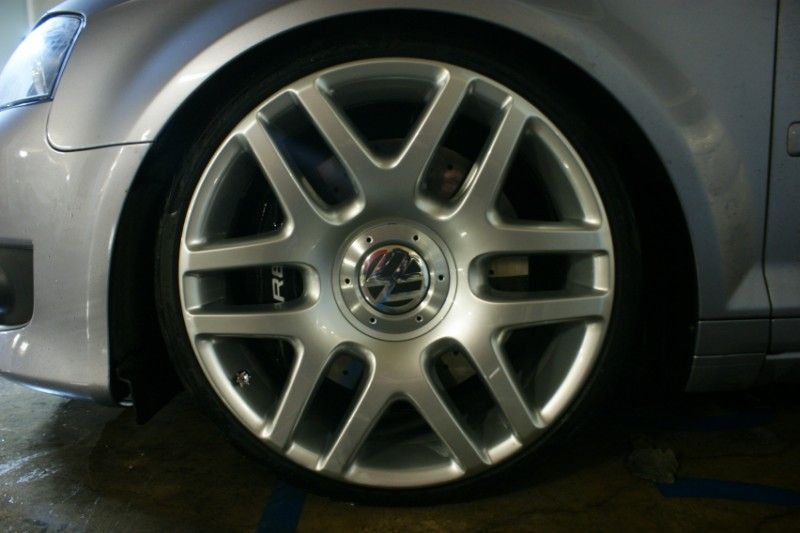 If you need any info about these brakes or others, pm me, as I can hook you up with the man who sorted these for me.

Remap
I also had the car remapped a few weeks ago by Shark Performance (Ben Wardle) in Mansfield. I'd been thinking about remapping the car for a long time, well 18 months
, Matt kept moaning at me to do, as he kept calling it a 1.1
and always had P-Torque in mind. But I'd starting talking to Ben about clusters first of all, then we started talking about maps.
Ben just impressed me with his helpful attitude, always going out of his way to find information for me, and just his general knowledge on tuning/cars. Ben offered me a cracking deal, so I chose him.
Went to see him in Mansfield, we spoke about what I wanted from the map, which was clean, consistant power, available all the way across the rev range. We went out for a drive, so he could log and analyze the car in standard, then he put his map on it, again, test drove, analyzed, he wasn't happy with the top end. So we put the final map on, which was the
ONE
He said to me it needed a full tank for the ECU to adjust properly, thats when you'll start seeing full benefits. Well I can tell you, I was seeing full benefits on the way home
. It was like driving a different car, the power is so well distributed across the rev range, it just pulls all the way to the red line. To be honest, the car feels even quicker at top end, it just keeps pulling and pulling and pulling. Ben's maps are absolutley fantastic, I have 100% confidence in the product he's selling, and recommend him to anybody!
Steering Wheel
To be honest, this is the favourite mod I've done recently
. It really does transform the driving experience
. The wheel is so much chunkier than the regular (poverty
) Flat Bottom Wheel. Not much different to look at (only slightly), once you've driven with it (as Nigel can verify) you'll understand.
Oh & a better pic of the cluster
I've also fitted the S3 Sportback Rear Valance as well, need to sort the paint out when I get the side skirts, with Akoya, some angles its all the same colour, then other angles its slightly out, even though same paint code used etc
Matt also fitted some really nice LED footwell lights and the same at the bottom of the doors: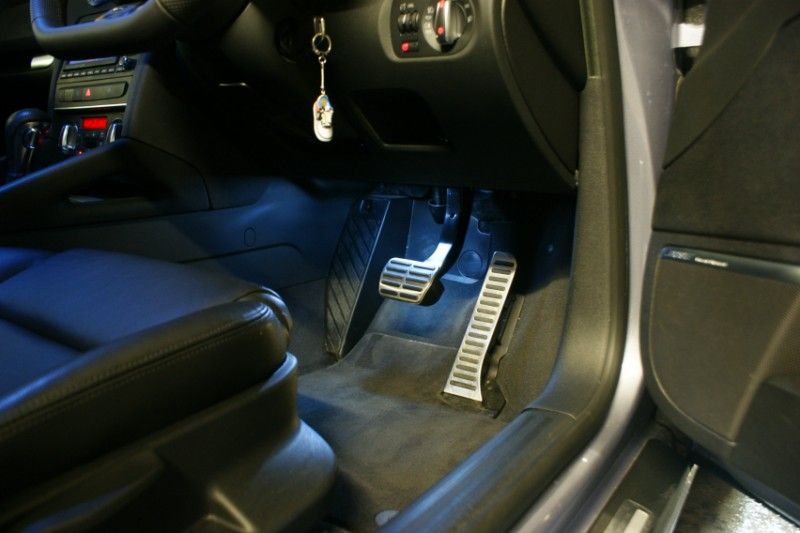 Thats all really, sorry for waffling on
N8