Sold my Suzuka rs3 last year after putting a deposit on a house to get myself on the property ladder (get keys this week)
So was thinking of maybe ordering the A45 towards the end of the year. As I do like them, and I don't worry too much about one brand loyalty myself. They also look subtle like the rs3 without the added aero pack which u can add.
However could also be tempted to hold out for the new rs3 depending on when it comes next/if next year and obviously price.
I feel it will be lighter, also keeping the same 2.5l block and the exhausts look to be in the right place...
Would anyone consider trading there rs3 for a newer one if it happens?
Not going to ask about the A45 on this forum, prob won't get too much positive answers.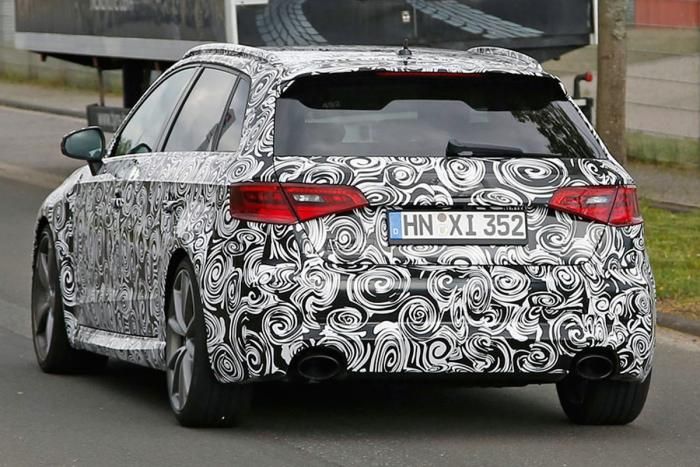 full source
New Audi RS3 2014 spied | Auto Express
Yes I know it's autoexpress, but surely can't be too far from the truth now...