Still trying to establish exactly what my engine has had done to it. The car has a sticker on it 'AWE Tuning' and has a boost gauge within an air vent with the same logo on it.
Some parts on my engine look slightly different to other tuned ones, please help.
1) what is this little plastic thing with foam inside it? (below)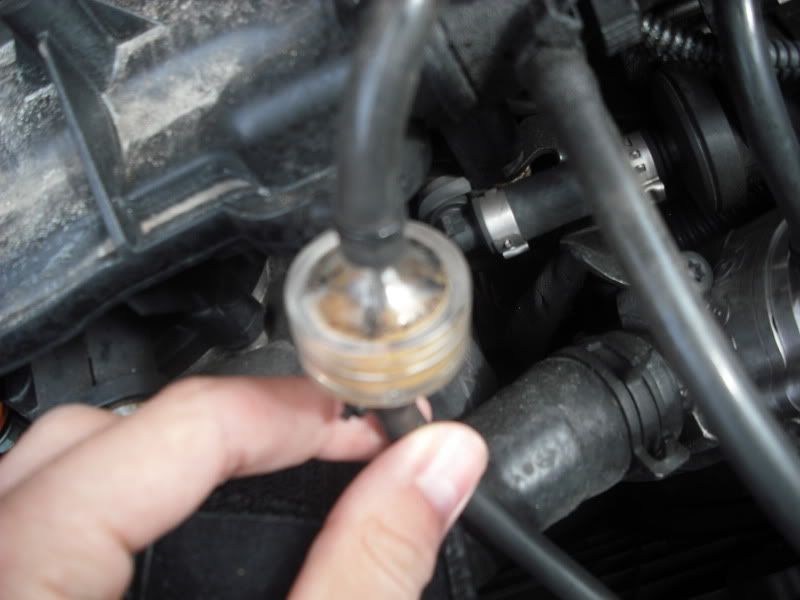 2) Is this peice of Forge kit some kind of DV? Anyone know exactly which one? (Below)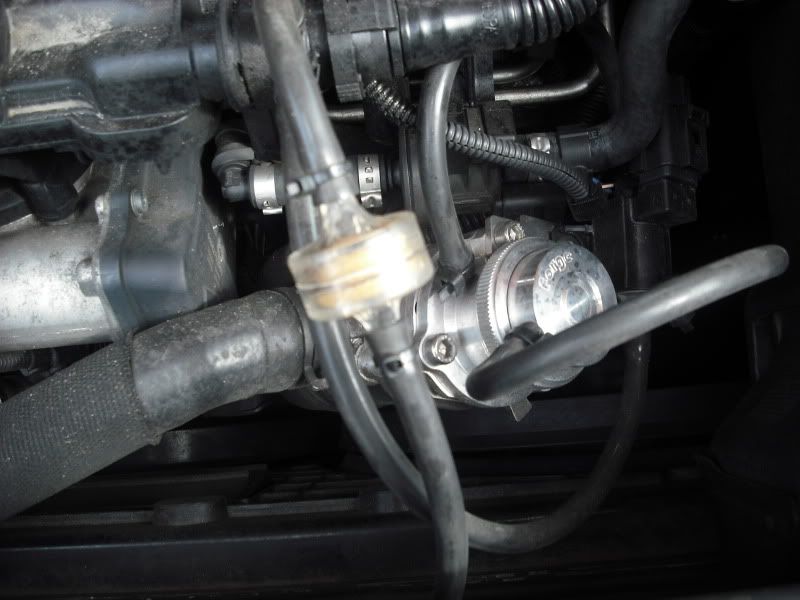 3)Other than the air filter, can anyone see anything different to standard in the engine bay?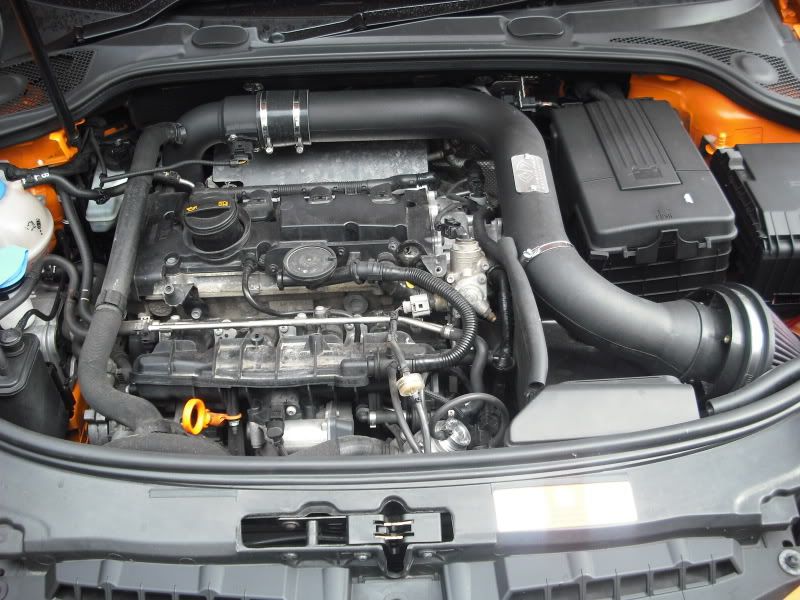 4) You can realy see from the picture, but does this look like a set up of the twintercooler?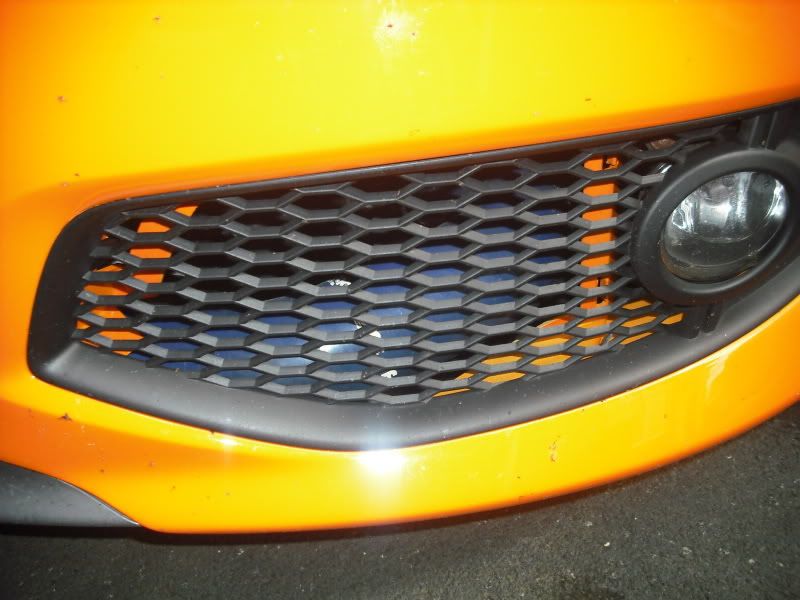 Finally, is it possible to find out which remap it has and if it has uprated fuel pump?
Thanks for all your help