I was asked via PM by Jamiekip for some info and pic's , but as we have quite a few new S3 owners , i thought i'll turn it into a thread instead.
A before pic.
After pic.
A before pic.
After pic.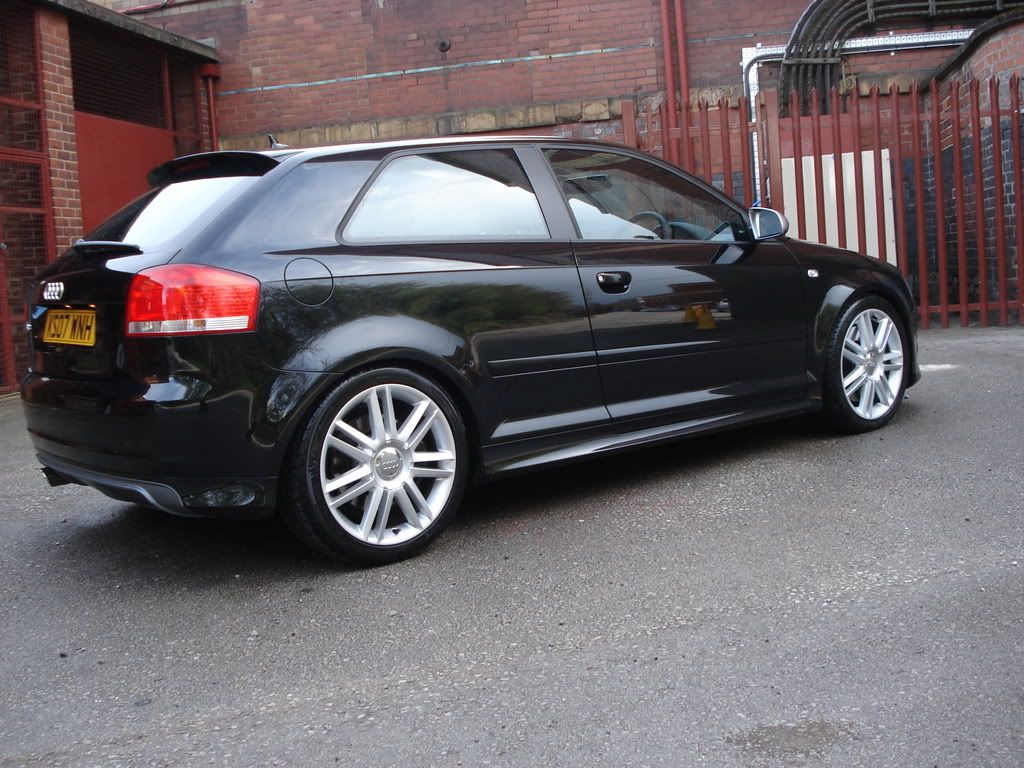 I have 25mil H&R lowering springs and 10mil H&R spacers all round
First things last , the Std car is firm , it's a sporty car , if comfort was our main priority we would of bought a different car.
The ride IS firmer than Std.....i'd have a guess at 10% firmer ( so long since i drove a Std car) Large pot holes are a menace , but there a menace in the Std car too, speed bumps are fine hight wise , and if your like me you drive over them at about 10mph anyway no problem comfort wise.
There maybe a bit more road noise ( i thought the Std car was quite nosiy ) coming from the tyres , but it also could that i'm running two different sets of tyres and i like my PSI set to max/more than recommended.
Handling has improved buckets , turn in is a lot sharper , less bodyroll, the car seems more planted full stop.
Ive read about people saying ( i noticed it myself ) the car is twitchy over humps/bumps at speed on the M/Way , now it justs plants with no wobble as soon as it lands, it's solid!
Any questions?
Thanks
p