......a TTS Roadster. Im not interested in buying one, even though it is a fine machine, but it was the magnetic ride that I was interested in.
My S3 was in Worthing Audi this week for some warranty work, and when I took their Audi A4 SE 'Ark Royal'(you can tell I don't like it) back I mentioned about the magnetic ride on the new S3, and were they getting a demo with it, to see if I might consider spending a grand on it, IF I get a S3 Sportback. The sales manager said they had a Sportback coming but not with MR, but they had a TTS if I wanted to try it. So instead of picking my S3 up, I took their TTS -R home for the night.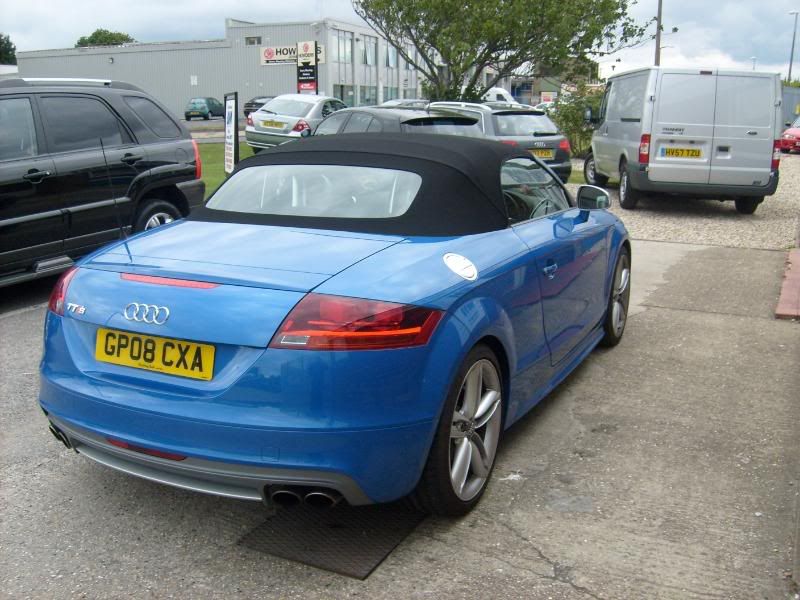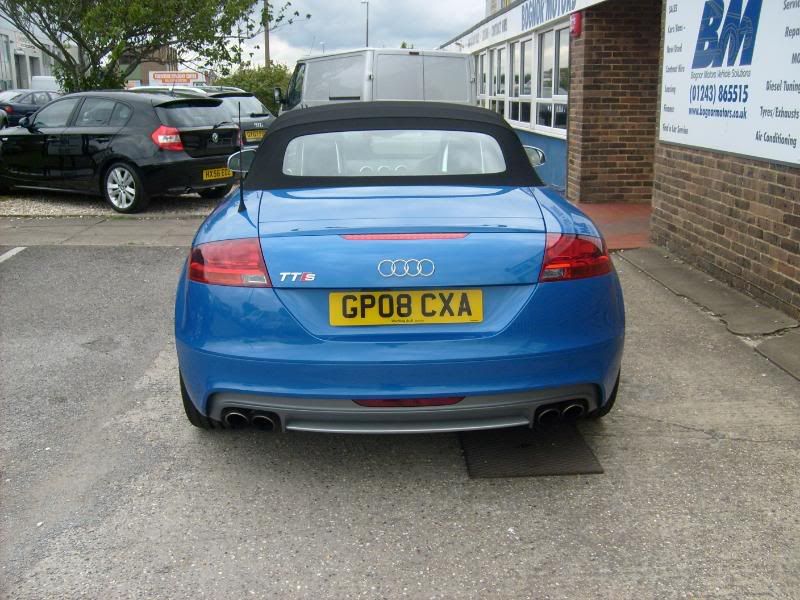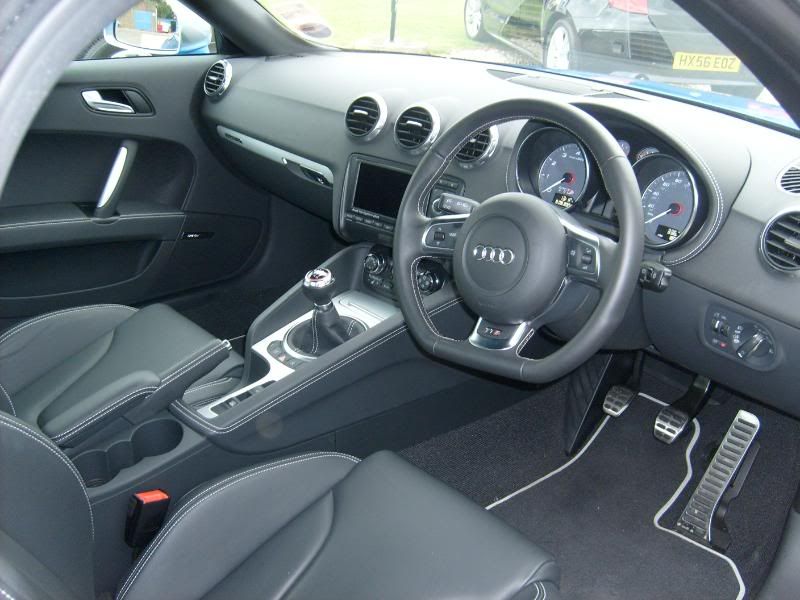 I Love the car a great drive, but I don't think its worth the extra over the S3, other than the fact its a convertible. Compared to my S3 it feels very slow - even though it isn't - obviously!
MAGNETIC RIDE - Would I have it - In a word no - Great when driving hard, but certainly not worth the £900 they want for it on the S3, but I still want to drive the S3 with it on, just in case. It makes the ride very hard and jittery when engaged(like a badly lowered car almost), its so much smoother with it off. Don't get me wrong when really driving it, its awesome, but its also awsome without it engagedOne thing I have learnt is I love the RNS-e, and I will definately be fitting this IF I get a new S3.
Oh and finally the exhaust note on the TTS is awesome, even better than my Milltek, I wish the standard system sounded like this on my car. Oh and I love the wheels, they should be an option in the S3